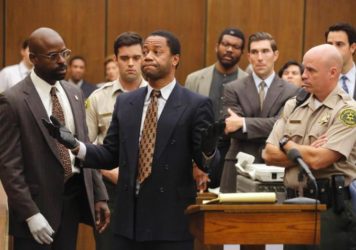 The nominations for the 20th Annual OFTA Television Awards have been announced.
Best Limited Series nominee The People v. O.J. Simpson earned seventeen nominations this year, the most nominated limited series of the season. Last year's most nominated program, Game of Thrones, remained on top this year with eighteen (18) nominations, barely beating out The People v. O.J. Simpson.
Tied for third place in the nominations count, Best Limtied Series nominee Fargo and Drama Series nominee House of Cards, each have 16 nominations apiece. In fifth place is Limited Series nominee American Horror Story: Hotel with fifteen (15) citations followed by three programs with fourteen (14) nominations apiece: Best Comedy Series nominee The Big Bang Theory, Drama Series nominee Downton Abbey and Motion Picture nominee Sherlock: The Abominable Bride.